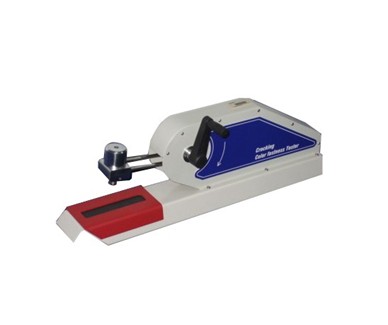 New type crockmeter manual, the replacement of old type crockmeter, is newly released.
Highlight of new type crockmeter
1 More compact and more smart in good shape!
2 Very easy to operate. If you're new to the industry or simply looking for a cost effective way to buy a crockmeter for your laboratory ,then the new type crockmeter is definitely your Very Best Choice!
Brief introduction for new type crockmeter
New type crockmeter is used for the determination of color fastness against rubbing, either under dry or under wet conditions. It is suit for yarn, yarn dye, printing and dyeing textile.
Testing Standards
ISO 105X12,GB/T 3920